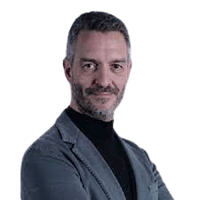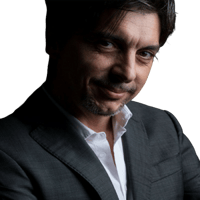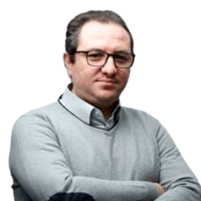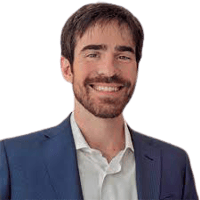 Founder and Ceo
Alberto Giusti
One of the best known Business Angels in Italy. He founded and managed some internet companies in Italy, England and Switzerland and was involved in strategic consulting and training in the digital field. He is Director of the European Crowdfunding Center, he has published "E-commerce in China - How to sell made in Italy online", "Crowdfunding - From dreams to money", "Guide for managers in the digital age. The Digital Building Blocks method "and" Digital Tailor. Sartorial models for social and digital professionals ".
Founder and President
Andrea Alfieri
He lives 12 years in London working for prestigious companies such as Lastminutetour, TUI and Oracle. He returned to Italy in 2010 to found SQcuola di Blog, the first Italian Master in Social Media Marketing, Author of "The Digital Prince of Machiavelli Non Perdona" and "Digital tailor - Sartorial Models for Digital Professionals" Chief Digital Officer specialized in Digital Governance, GDPR Privacy and Learning Management, for years he has been dealing with Digital and Social Media as a consultant for various Italian companies.
Founder and Developer
Giovanni Basile
Software Developer with decades of experience in the expert with a proven history of work in the Internet industry. Pioneer of the Italian e-learning world with Guilds42 brings together excellence in innovative teaching methodologies and large-scale learning approaches of MOOC. He is the creator of the Academy.guilds42.com. Expert in PHP, WordPress, Web Design, Java and HTML. Strong professional with a degree in Computer Science from the University of Salerno Studies
Founder and Chief Innovation
Matteo Pacini
Matteo Pacini is a father, entrepreneur, consultant and teacher who deals with innovation. Graduated in political economy (Bocconi) and in Chinese languages and culture (Sapienza), he lives 7 years in China working for a manufacturing multinational where he deals with lean six sigma and operational excellence, purchasing and supply chain and finally digital transformation. After the corporate experience, with his Sherpa42 (Guanxi group) he helps companies to achieve digital evolution day after day.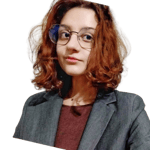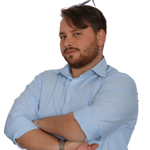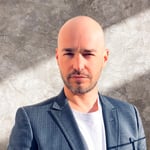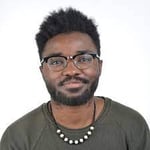 Artist
Giulia Sironi
She is young but has a multisectoral experience. Giulia graduated in biotechnology, studied design and digital communication, works in various startups as graphics and marketers.
Artist
Alessandro Matalone
Studying at Sapienza and later at the Luiss Business School in the Digital field, Alessandro's mission is to help small and medium-sized enterprises in the digital transformation.
Artist
Matteo Lazzeri
Strategy Advisor at Guanxi, from sentiment analysis, business to marketing strategy. Matteo is leading the strategic development of Guilds42.
Artist
Joiscenyo Boat Vicente
It starts with a question: What is Digital Marketing? He deals with digital Marketing and Automation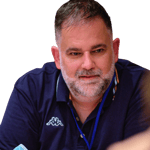 Master of Arts
Diego del Lago
Founder ExponentialPeople.it - Digital Evolution for Recruiters and Digital-Leaders.it. Vice President Apindustria Confimi Digital Enterprise Vicenza
E-Commerce & Shopify Expert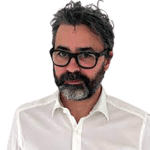 Master of Arts
Giovanni Fracasso
He deals with the supervision of ICT projects (digitalthink), supports the commercial part and I directly follow the internal marketing of the company.
he is councilor of the city of Arzignano for culture, events and digital innovation.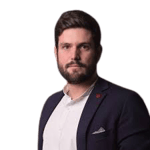 Master of Arts
Philip Dall'Igna
Marketing expert, he helps companies to measure data in order to make strategic decisions on Marketing, Sales and Organization. Great lover of the Eastern world (Japan) and of the Holistic vision of things.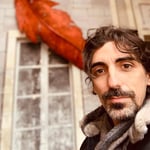 Master of Arts
Luca Raineri
He coordinates the process from development to change management. Thanks to the integration know-how we are able to interact with different systems with different technologies Luca support both open source and proprietary technologies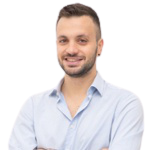 Master of Arts
Claudio Grimoldi
Since he was a child he has been passionate about technology and sales. He goes an incredible journey from street vendor to consultant to social media marketer.
Master of Arts
Stefania Salvatore
Last year she was indicated by The milioner as one o fthe pionier of hospitality. She is the autor of countless book and content on turism and hospitality, speaker and expert of the subject, she has as a mission to distrupt the turism sector in Italy.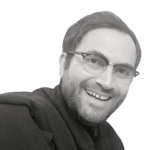 Artist
Alberto Briatico
He gains experience in the hospitality sector and now works as an ADV specialist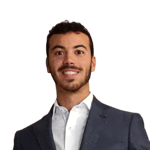 Artist
Nicolo Barozzi
He holds a Master's degree in International Management and works in countries such as Spain, the Netherlands and Japan, and is now a Digital Analyst.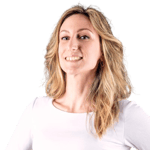 Artist
Annalisa Colasanto
Expert in Digital Marketing and in particular in SEO copywriting for Prestashop and Wordpress, blogging, social media management, customer care, Facebook Advertising, E-Mail Marketing.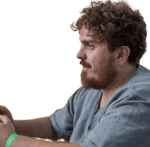 Artista
Nicola Fabbian
To all intents and purposes one of the founders of Guilds42. He builds, assembles, dismantles a project from the first stone to the launch. He is no longer even surprised at how impossible it is to find something that he cannot do.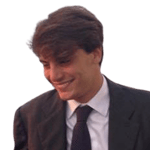 Master of Arts
Gianluca Toscano
He has a vertical experience in digital, works as an ADV specialist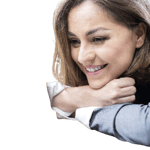 Master of Arts
Anna Ventrella
Senior copywriter and writing lover. she is an expert in Blog, eCommerce, Landing Page, Social Storytelling, Seo and Copy.
Do you have any question or want to speak with us?
Fill up the module, we will answer as soon as possible!